Versailles wood floor - Versailles wood flooring
Our Versailles parquet floors are re-creations, according to the true tradition for the fitting of the parts of wood, with truths mortise and tenon joints, pegs, and especially without glue...

The parquet floor of Versailles was called in 17th and 18th centuries: French-style parquet, it is a parquet floor of assembly that some people called " parquet with compartments". It is made, generally, in solid oak, its drawing
is composed
of small dimpled square panels in cross-pieces, it comprises a framing, the unit is built with
tenons
and mortises with more than 40 pegs. It
settles generally in diagonal compared to the walls and it contributes, since centuries, with the decoration
of the refined apartments.

history of floors and parquets


Christian Pingeon and the Tradition


contact


information of price


stock available

other french sites:

boiseries


libraries


fireplaces




Click every photo to enlarge it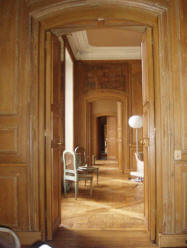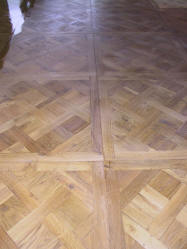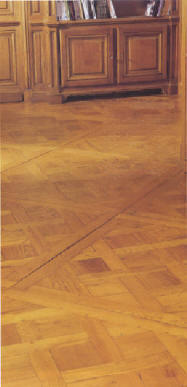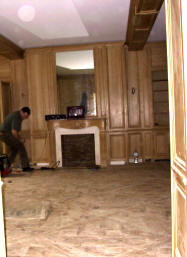 ---
Beaumarchais
33-

Paris 3rd - Copyright © 2001 Companions of the Tradition. All rights reserved.
Revision: 01 mars 2011.
---